Fossil records from the Triassic period taken in Queensland, Australia show that weta have changed little in 190 million years; and weta of the Deinacrida genus, which The Giant Weta is based on, are some of the world's most ancient species still living today. We're doing some pretty interesting things with this prehistoric insect!
The Giant Weta Project leader, Hippathy, and Art lead, Andrew, went to The Auckland Zoo to learn more about weta and to meet Don, who heads a dedicated team helping keep them from becoming more endangered. What did they learn? Watch and find out here.
Aren't wētā punga amazing creatures! So fierce looking yet so gentle.
This week is all about legs! With the body construction well under way, there has been great progress with the legs over the past few days.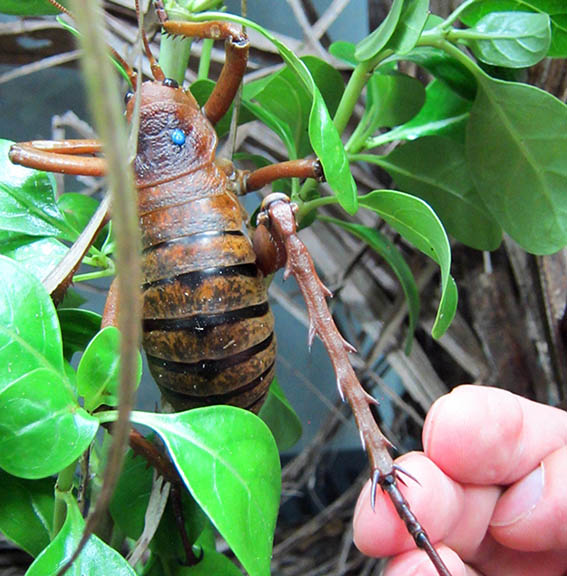 We're a quarter of the way to our fundraising goal! The Giant Weta needs your help to get built in New Zealand and then shipped to Burning Man! Donate now, and please share the campaign with your friends, family, neighbours, campmates and your local burner community!
We have lots of events in the planning so if you're keen to join in, connect with us via our facebook Page and our website. Next up is The Giant Op Swap! Ladies! It's time to clean out your wardrobes, dust off those costumes and experience Mt Eden OP SWAPPING at its finest! Head on down to Weta HQ on Thursday 26 May and leave with a whole new wardrobe!
And if you have an idea for a fundraising event, please get in contact via email.
Thank you for your support – help us reach our goal and spread the word!